Johannes Stübler
Today for me the universal appeal of astronomy is still unabated fascinating. It's astonishing to see how astronomy has changed, to see the big technological progress and to deal with the new challenge, and to be a part of a big community around the world, a world of information nearly without borders.
For me the IYA2009 was a big boost in my life, especially when I came in first contact to Mike Simmon's great idea and got connected to AWB and it's great slogan: "ONE PEOPLE, ONE SKY"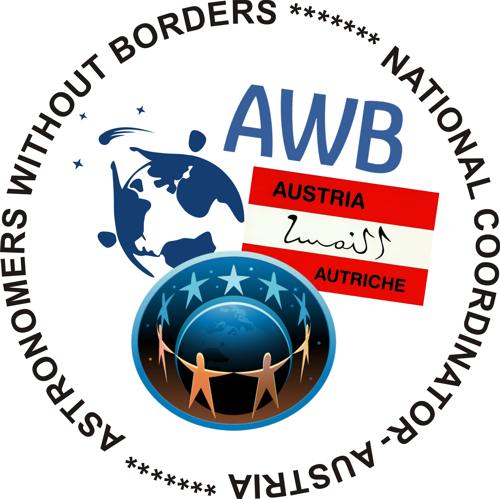 Yes that's it - our "ONE SKY", our starry sky, basically everywhere the same and the only one we have. Not only for our big community, but for all human beings our nightsky is worth to be protected and to be saved for our next generations. Our "One Dark Sky" ist the biggest World Heritage Site we have - let's protect it together and let's struggle against light pollution ! One of my contributions to reach this goal are my efforts to spread information to as many people as possible. Sharing my astronomical excitement with family, children and friends will be the best contribution to reach this goal.
..... and "ONE PEOPLE" ..... what a great idea, what a great goal !
Therfore I am fully sharing the mission and goal of Astronomers Without Borders (AWB) and their dedication to foster understanding and goodwill across national and cultural boundaries by creating relationships through the universal appeal of astronomy. Further to this aspect I hold the role "Ambassador & National Coordinator" for this worldwide organization. To make this mission alive, I like to travel. I want to connect people and I want to cross borders and therfore I travel with my astro-equipped car to foreign countries and cultures, for example to Arabic countries (one of the cradles of astronomy) but to other places in the world too, trying to get connected by sharing the fascination of our ONE SKY !
Further, beeing an elected Fellow of the Royal Astronomical Society, I have signed the Universal Ethical Code for Scientists and I am anxious to fullfill these conditions in my daily life and my astronomical functioning.
Another passion ist to beat the drums for TWAN - "The World At Night" - the first big project from AWB. Holding the role of the TWAN-Austria event coordinator I try to spread the word to as much people as possible.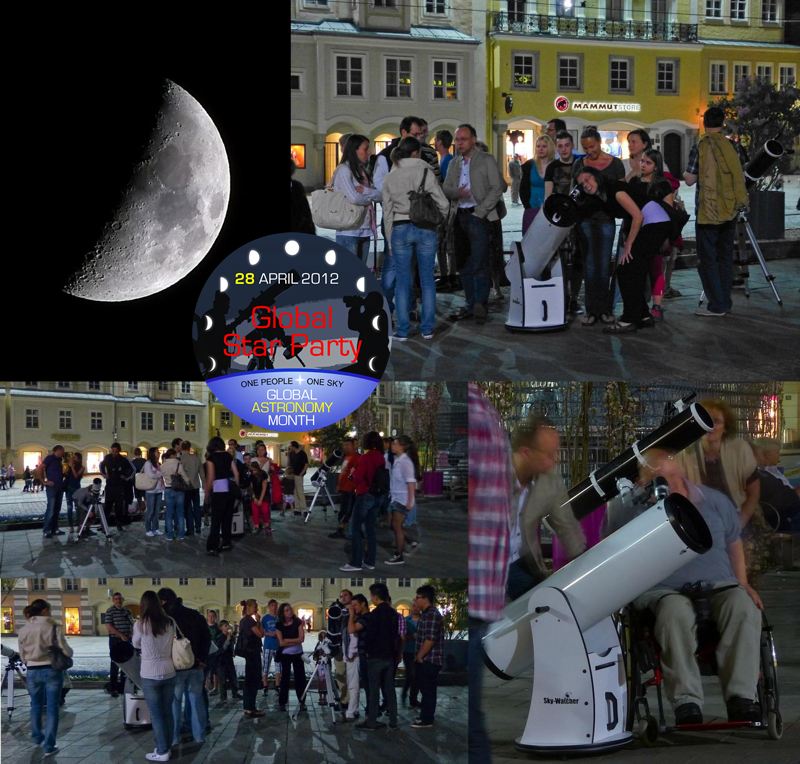 I always try to meet other members of AWB or other astronomical associations face to face because it's always a wonderful experiene to become acquainted with people you met first only by Internet, by e-mail, in chat-rooms or via Skype.
So for me it's important to cross sometimes borders in reality, physically to make the idea living :-) It's already a kind of life-style to try to break down walls, to cross borders. Sometimes borders inside my own country, trying to connect people in my own country and ideally also to foreign countries.
AWB is no umbrella organisation of anybody - it's an idea - a vision and it's a philosophy. It's a big experiment depending on many volunteers, dedicated astronomers, amateurs and professionals as well - ONE PEOPLE, ONE SKY. It's a simple message, but so hard to live - but anyway worth trying it - every day, every year !
Every year, there is a big chance to celebrate this great idea, to celebrate the universal appeal of astronomy - it's called GAM - the Global Astronomy Month.
In IYA2009 an event called "100hours of astronomy", connecting thousands of dedicated astronomers around the globe, has been the initial point and GAM is a kind of follow-up of this successful event and GAM is a living proof of the sustainability of the IYA2009.
Following pictures, meeting people around the globe on different places, should give a little impression of my approach to live the idea.
So for me it's really a big luck to live here in Linz, in AUSTRIA, in the heart of Europe and it's a good place to start in any direction of the globe and it's a good place to meet.
So hopefully, for the future, it will continue to be a good base for "LIVING THE IDEA".
###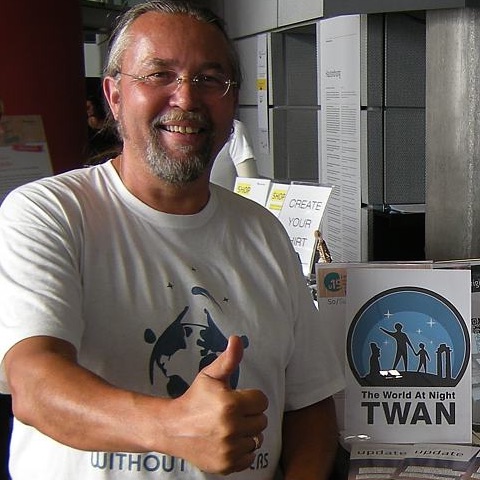 Johannes Stübler Living in Linz/AUSTRIA (called "Keplertown- Linz", because the famous astronomer Johannes Kepler was living and working in Linz during 1611-1626)
Beeing an amateur astronomer for over 35 years, with extreme desire to network with amateur astronomers and even professionals all over the world, I am totally dedicated to the idea and mission of Astronomers Without Borders and trying to live this idea and mission in my daily astronomical life and work.