Report
Brand New Star Walk Website
The Grossmugl Star Walk is an astronomical edutainment trail near a small village in Austria, Europe. The "Sternenweg Grossmugl", as it is called in Austria, is a self-guided tour encouraging astronomical observations with the unaided eye. Nine displays along the trail explain general astronomical topics in an easy-to-read way. On a 90 minutes' walk, visitors learn how to spot star colors, artificial satellites, the Milky Way and other objects in the night sky. The 1.5-km-long tour is free of charge, open all year round day and night and available without booking or reservation.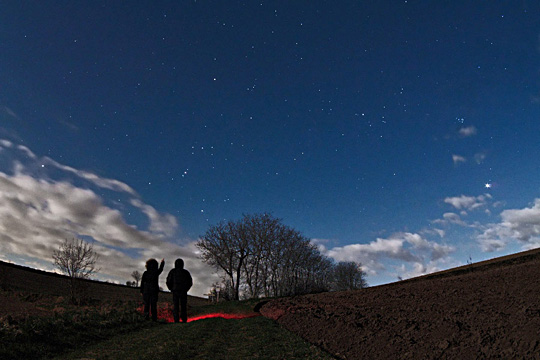 Since the opening in 2014, nature lovers, stargazers and people just taking a stroll can be found walking the path, especially during the summer months. To make more information available for those who want to visit the "Sternenweg Grossmugl", we launched a brand new website: www.sternenweg-grossmugl.at
You need to be logged in to leave a comment
About Me
project nightflight is a Vienna based astrophotography group. We internationally promote the conservation of the starry sky as environmental resource.