Report
WSW2019: Road to Solar Eclipse Malaysia 2019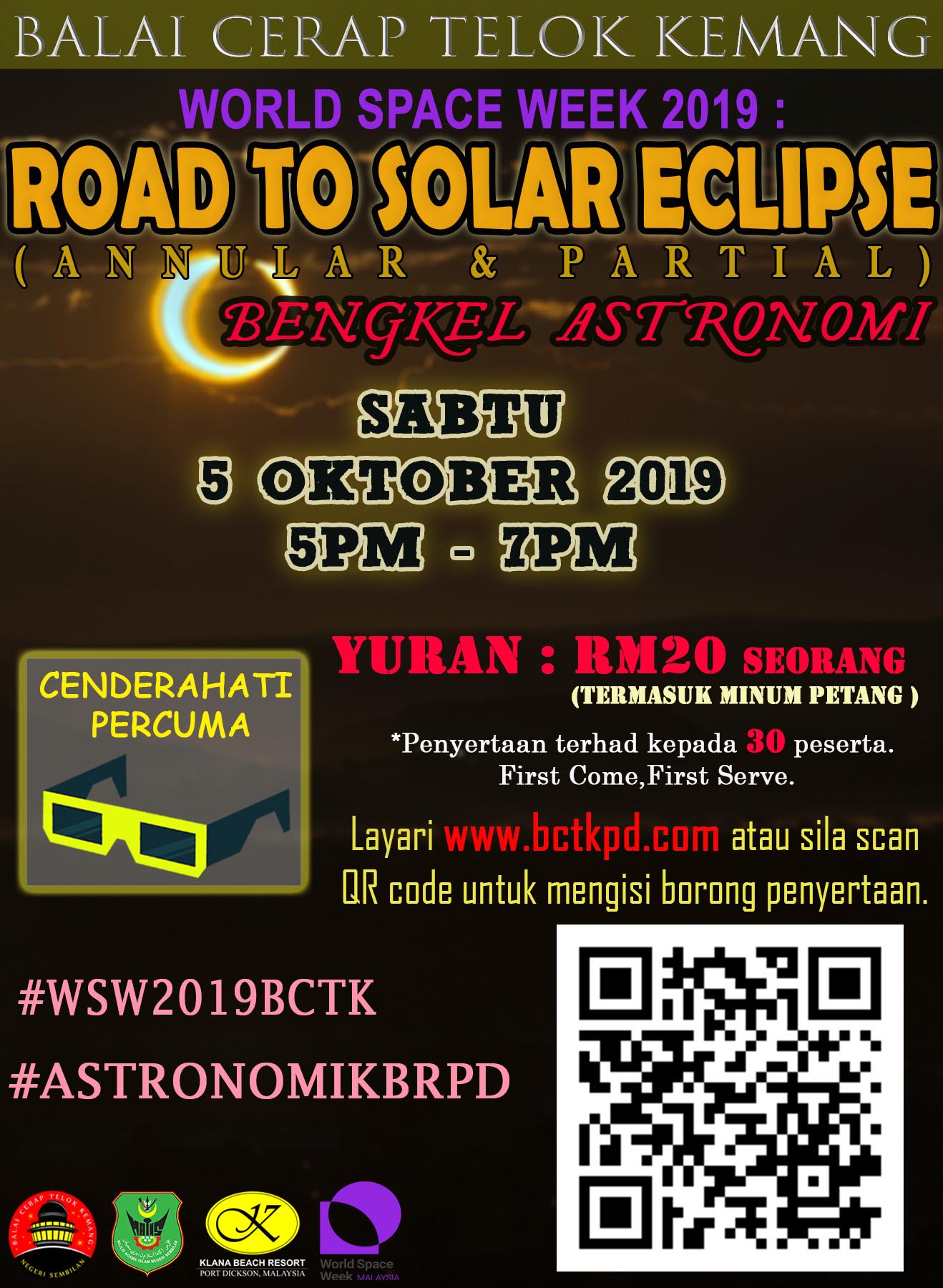 October 5, 2019, Malaysia – In conjunction of World Space Week 2019, Telok Kemang Observatory held a workshop that open to public (limited to 30pax only). This workshop is focused on Partial Solar Eclipse that can be seen all around Malaysia on 26th December 2019.
The workshop starts around 5:00 PM MYT by Muzamir Mazlan. The workshop included how to see the eclipse (free solar eclipse glasses provided to every participant), where to see and preparation for incoming eclipse.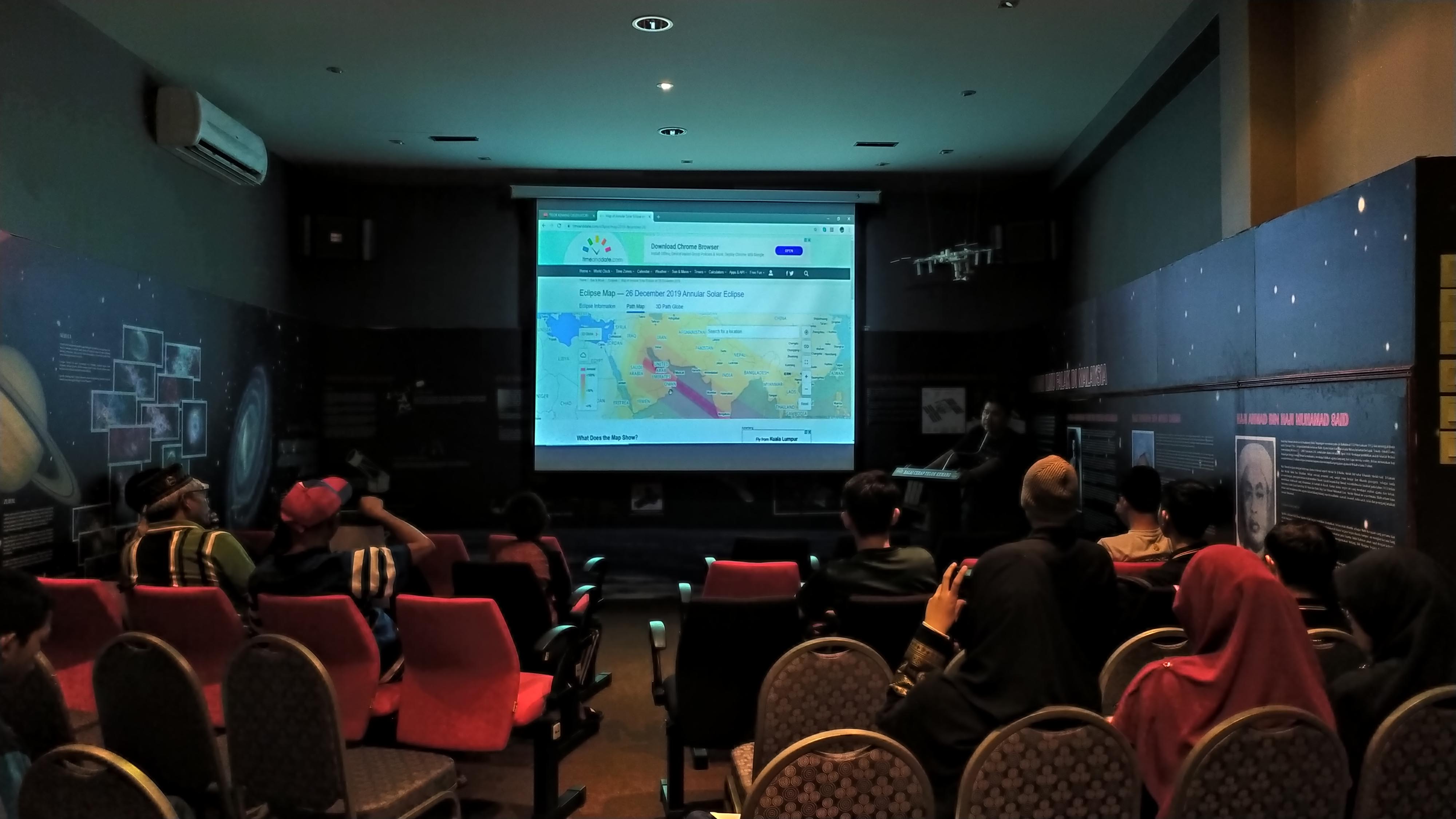 You need to be logged in to leave a comment
About Me
Telok Kemang Observatory is located at Port Dickson, Negeri Sembilan, MALAYSIA. It is fully operational in 2012 and the only observatory with modern facilities at Malaysia that open to public according to it's aim and goals to encourage public with astronomical knowledge.
Contact
Location:
PORT DICKSON, Negeri Sembilan
Malaysia