Report
GAM2017 – Philippines; the First Week
The Global Astronomy Month celebration began on Saturday April 1, 2017 with the Global Star Party as its first event. The Filipino Astronomy community is very active in astronomy outreach so for the entire week the free telescope viewing events are very dominant.
There were three free telescope viewing event setups reported for the first day. The first two were by the Manila Street Astronomers (MSA), and the other was by the Astronomical League of the Philippines (ALP). The MSA setup at streets of Barangay Platero, Biñan, Laguna for some sidewalk astronomy; and at Pintoresco, Alfonso, Cavite for STEM teachers of the SMILE Group PH. The ALP had their telescopes setup at the boulevard of the SM Mall of Asia.

For the 2nd Day of GAM the MSA continues its series of sidewalk astronomy events at Immaculate Conception Parish Church led by Abdur Rahman Alindao. On the 3rd Day of GAM Abdur continues his third day of MSA sidewalk astronomy events at the De La Salle Health Science Institute. For the 4th day of GAM we find Abdur at McDonald's Antlers, Dasmariñas Cavite. Also, Filipina astrophysicists - Dr. Reina Reyes posted in the GAM Blog about Wondering About the Universe. For the 5th day of GAM we find Abdur once again at McDonald's Antlers. Simultaneously, Christopher Lu of MSA and ALP sets up at the sidewalks of Kalentong, Mandaluyong City. For the 6th day of GAM we find the MSA at HSBC Quezon City for a late night telescope viewing session with the combined cast and crew from UP Astronomical Society, Guild for Astronomy Innovation and Advancement, and RTU Astronomy Society. For the 7th Day of GAM we find the MSA at McDonalds Zapote Road, Alabang. For the 8th day of GAM we have four groups setting up simultaneously at different venues. Abdur continues his series of MSA FTVs at Twin Lakes, Tagaytay – however because of an earthquake, they had to setup once again at McDonald's Antlers. The rest of the MSA setup for their free telescope viewing and planetarium show at SM City North EDSA's Beneath the Stars at the Sky Garden. The high school students of San Beda college's Bedan Society of Young Astronomers headed over to Luneta for their telescope viewing event. The ALP setup once again at the SM Mall of Asia and are expected to do so for the remaining Saturday's of the month of April.

Starting the next week of GAM the MSA sets up at Alabang Town Center. The Philippine astronomy community looks forward to the coming days.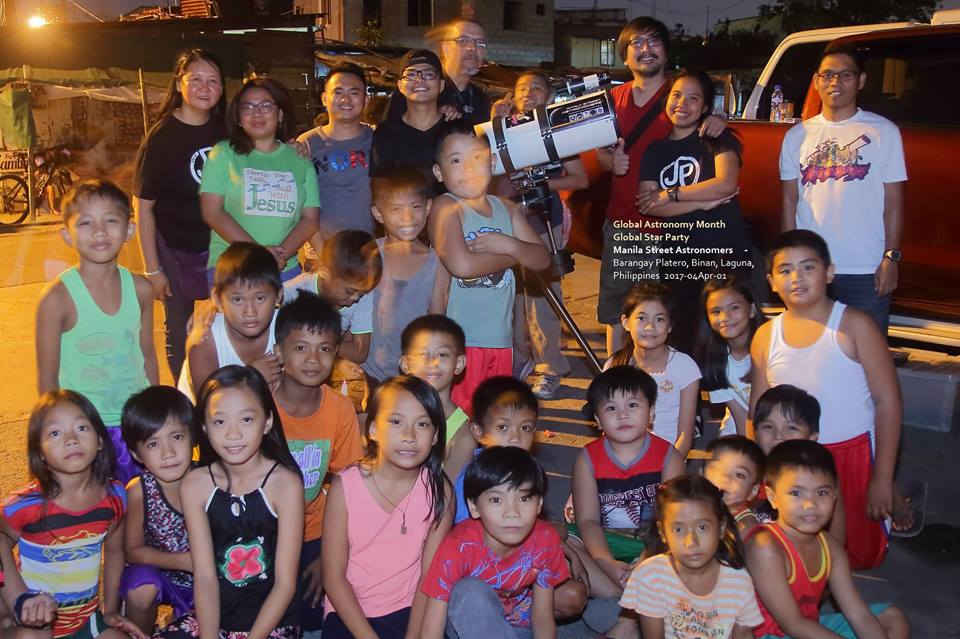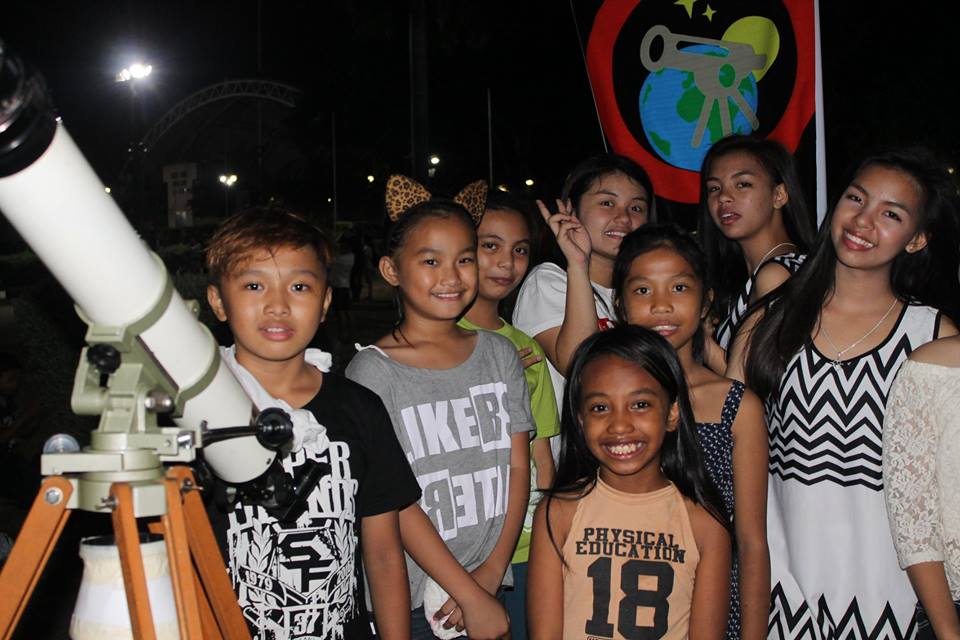 Norman Marigza
National Coordinator for the Philippines
Astronomers Without Borders
You need to be logged in to leave a comment
About Me
Astronomer, Physicist, & STEM Educator AWB National Coordinator for the Philippines Co-Founder of Manila Street Astronomers Founder of Guild for Astronomy Innovation and Advancement Adviser of the Philippine Union of Student Organizations for Astronomy Founder of Solar Observation Program of Rizal Technological University