Report
Solar observation of Club de Ciencia Boadilla on April 28th 2018
Club de Ciencia Boadilla has organized a solar observation with h-alfa telescope, on April 28th 2018 according to its program of activities for this month. The sky was very cloudy which caused that only 8 optimistic astronomy amateurs have attended the activity.
It was only possible to observe well the Sun just brief periods of time, during which we were able to see a plain Sun without solar protuberances, or other interesting solar phenomena on its surface. During the cloudy periods the group had the opportunity to review basic Solar physics and to discuss about different solar surface phenomena.
We will wait to better sky conditions to organize a new Solar observation with a better chance to observe Solar phenomena.
Eduardo Adarve.
Club de Ciencia Boadilla.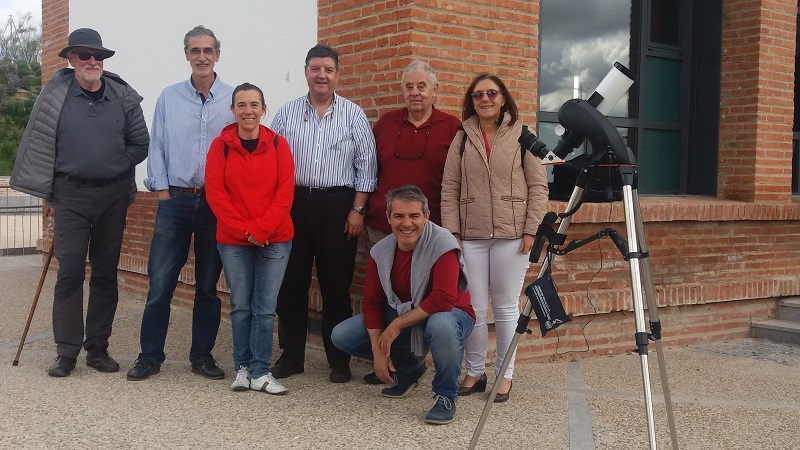 You need to be logged in to leave a comment
Contact
Location:
Boadilla del Monte, Madrid
Spain