Report
Astronomy and Cloudy Skies
Observational astronomy is one of the most appealing aspects of astronomy. Be it in gazing at the starry skies, looking through a telescope, or capturing the beauty through a camera, there will always be something that appeals to the general public. Those of us who venture out into the dark sites are stunned by the beauty of a star filled sky and would want to be able to see more of it. But alas, be it in dark sites or more urbanized locations we share a common enemy in observational astronomy – clouds!
For those of us who live in tropical areas we are plagued with the frequency of stormy weather. We experience two seasons – a wet, and a dry. Some of us refer to this as an "off-season" in observational astronomy. We can describe this time as the moment telescopes go into hibernation, and astronomy enthusiasts get into 'arm-chair astronomy', where they delve into astronomy through their books, lectures, or videos. Astro-imagers also use this time to revisit some image files and do some post-processing.
For organizations who concentrate mostly on sidewalk astronomy this period tends to be really frustrating. In one such group I belong to, the Manila Street Astronomers, we get a lot of inquiries for our next event setup as our almost weekly setups in different areas in the country begin to be more infrequent. As a result we lie in wait for a moment of clear skies and do an impromptu setup whenever we can.
One such activity we were discussing a few months back is the global public viewing event as part of the 50th anniversary celebration of the Apollo 11 Moon landing. The On the Moon Again event was scheduled for July 12 and 13 and it had been cloudy the entire week. Personally I held of registering my setup as the skies didn't seem to cooperate, and I got clouded out in one of my setups earlier in the week. There were only a handful of registered participants in the Philippines (probably also hesitant with the weather). Fortunately the skies began to clear in the late afternoon of the 12th so I registered my setup and quickly announced on Facebook that a setup was taking place. The clouds were covering the Moon every now and then, but fortunately Jupiter and Saturn kept things interesting. From 10 to midnight the sky was clear of the clouds. For the second night I was hoping to setup again but the sky was overcast. Telescope viewing setups on the 20th for the actual anniversary of the Moon landing were not so fortunate with the weather as well.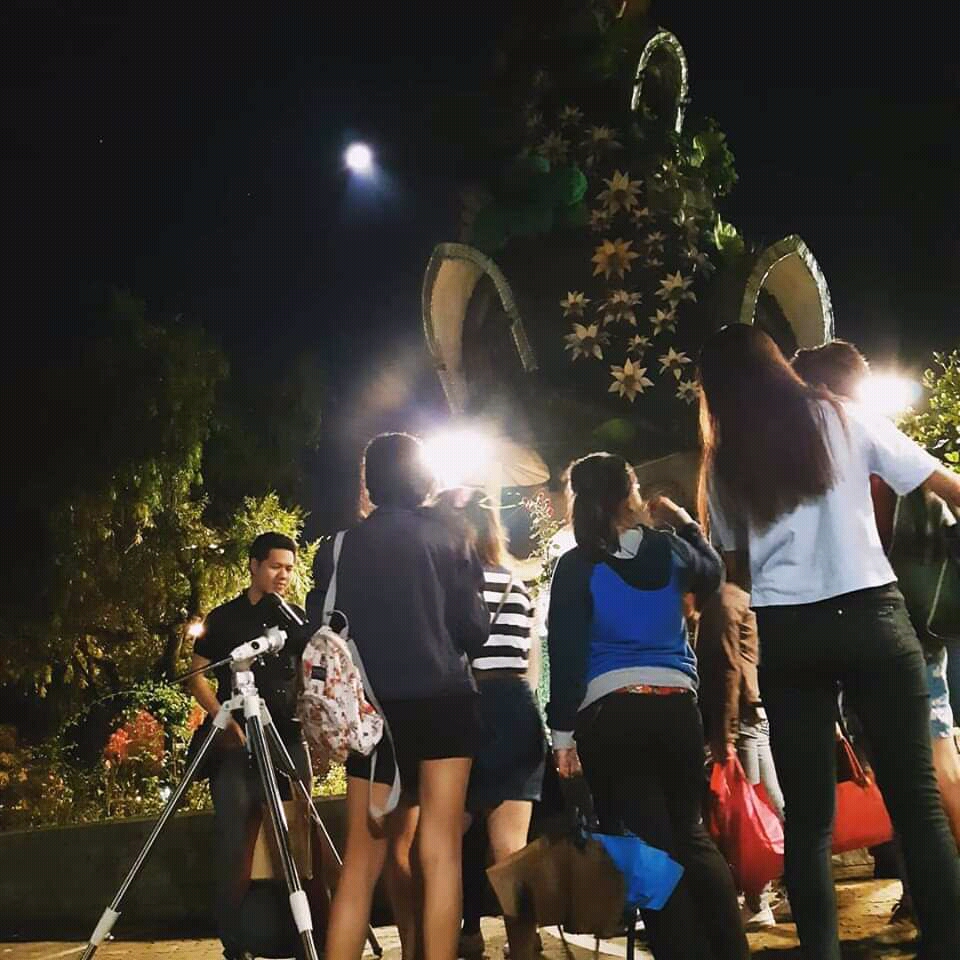 The thing is there are good nights and there are bad nights. I've only had a few successful setups and imaging runs since the rainy season began this year in the Philippines. If you think about it, we greet each other in the astronomy community "clear skies" which reflects our desire to see and share more of the beauty of astronomy. We need clear dark skies to appreciate the beauty of the night sky in all its splendor. But like it or not, clouds are a part of the environment we live in. We can't avoid having those bad nights. So in addition to astronomy being a humbling experience, a cloudy night in astronomy brings about patience and resourcefulness. We patiently wait for that clear night, or for the clouds to roll out of the way of our target during a setup. And while waiting, you see how creative some astronomy enthusiasts become in trying to make the most out of the cloudy weather. The various ways in which people can share their love for astronomy during a cloudy period is something interesting to see or hear about. A cloudy night might be a border to observational astronomy, but with a bit of patience and resourcefulness we can also transcend that border to share our passion to others.
You need to be logged in to leave a comment
About Me
Astronomer, Physicist, & STEM Educator AWB National Coordinator for the Philippines Co-Founder of Manila Street Astronomers Founder of Guild for Astronomy Innovation and Advancement Adviser of the Philippine Union of Student Organizations for Astronomy Founder of Solar Observation Program of Rizal Technological University