Report
International Observe The moon Night 2019 in Erbil, Iraq
Hosted by the International Maarif Schools in Erbil, AOYA has invited the public to attend a night dedicated to observing the moon on Saturday, October 5th. This event was precceded by a 4 day activity program including a lunar photo contest, moon painting, poetry, and creating 3D models of the lunar features.
The event was a great sucess, children have added a nice atmosphere and were left speechless when saw the detailed features of the moon as being projected from the scope onto the desplay. We have answered numerous questions about the moon by visitors from all ages and cultural backgrounds. May children were so excited and interested in being astrnauts!
The atmosphere was very friendly and fun to all aided by the very nice weather and cool breeze!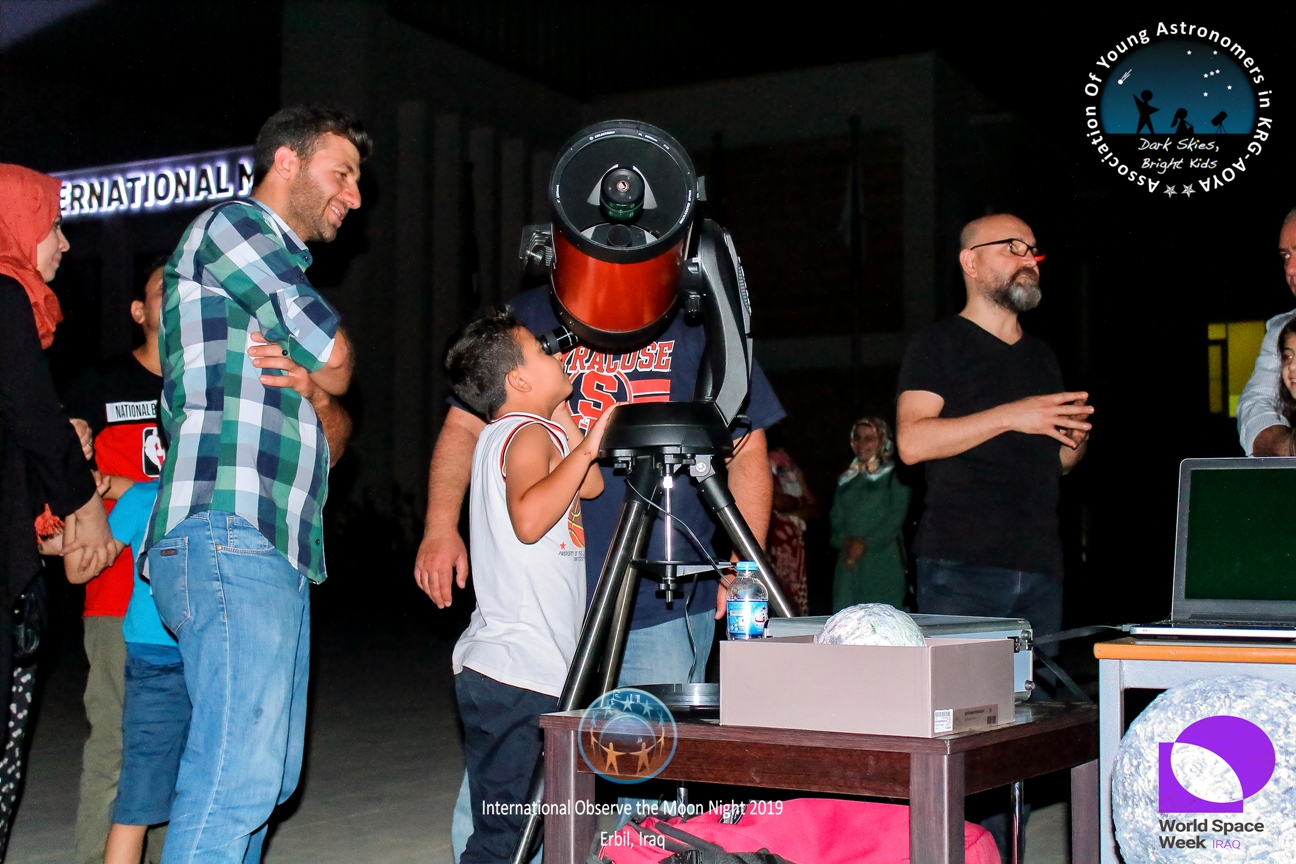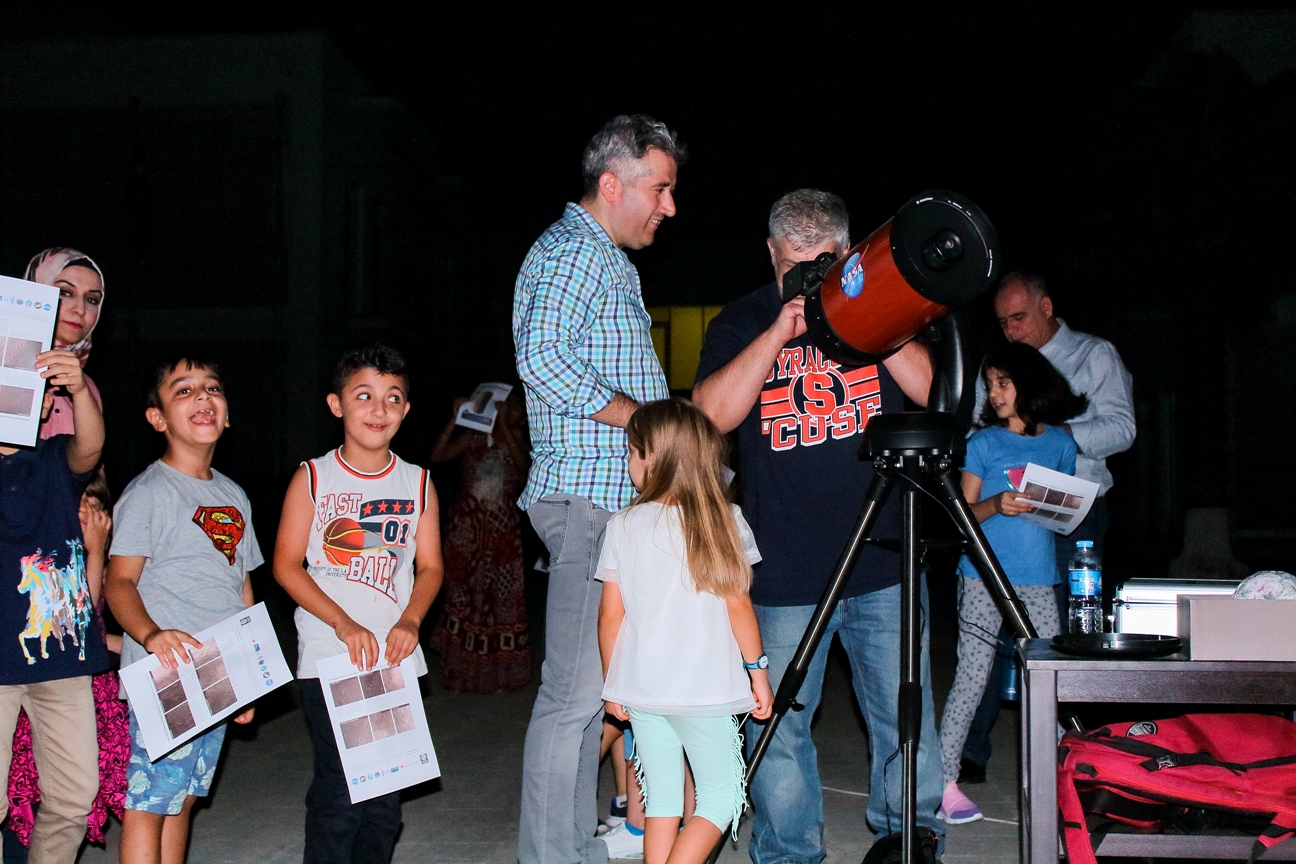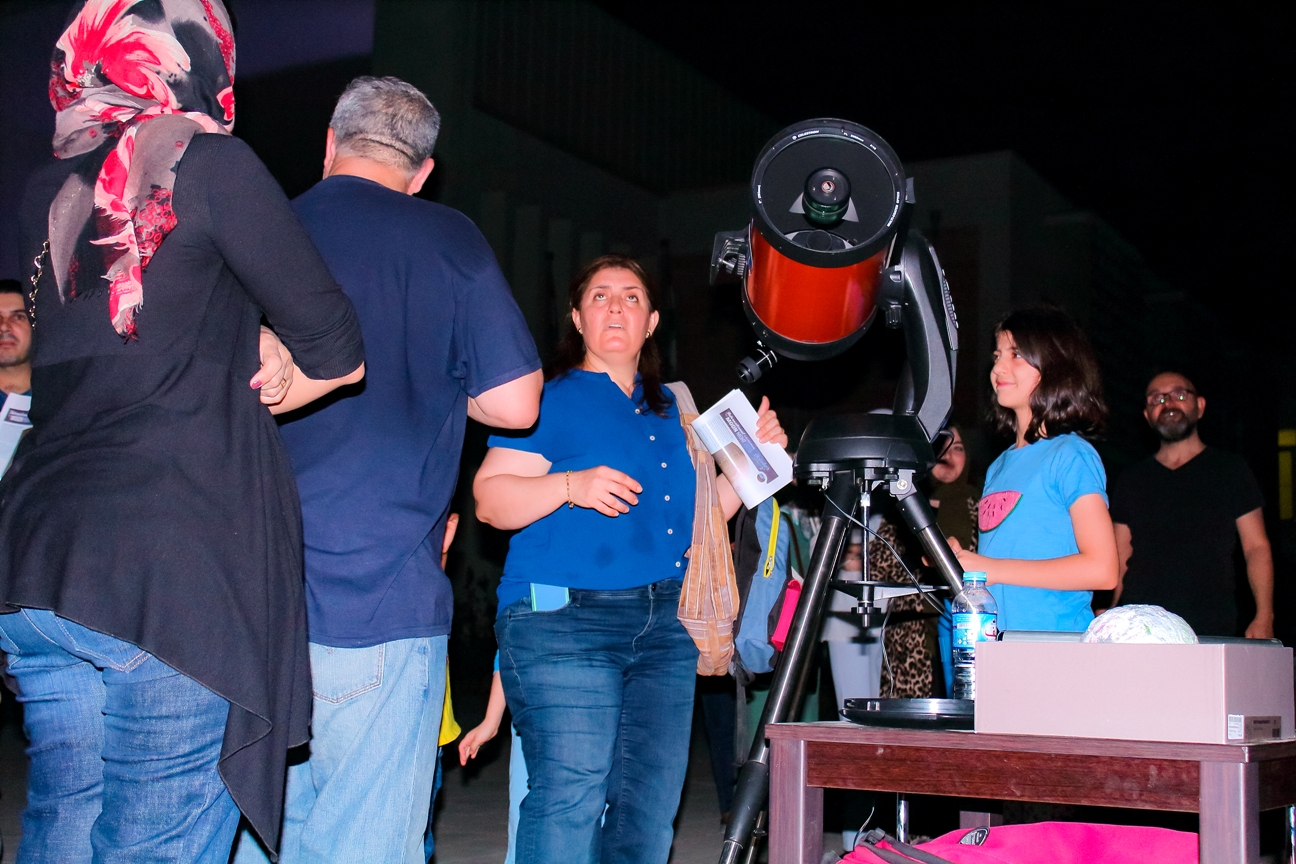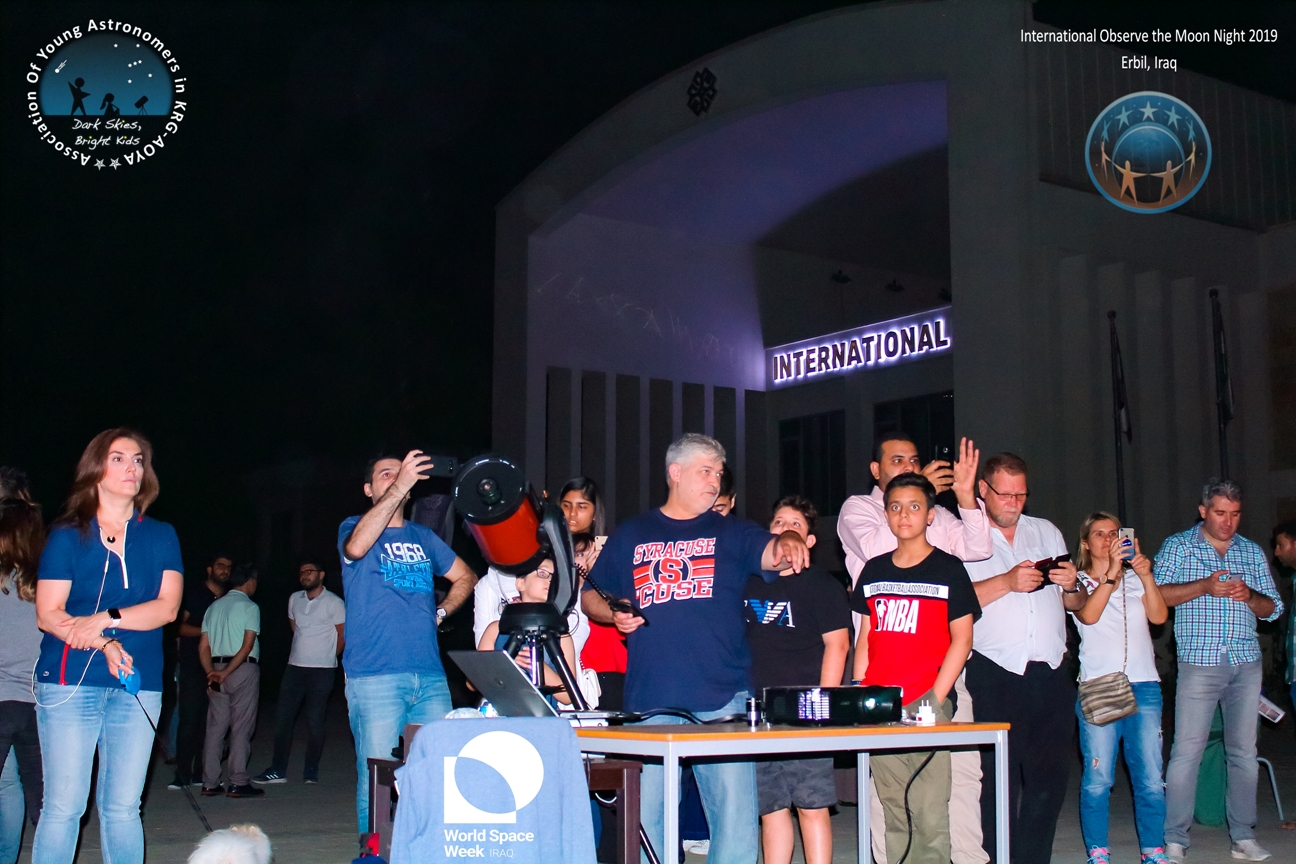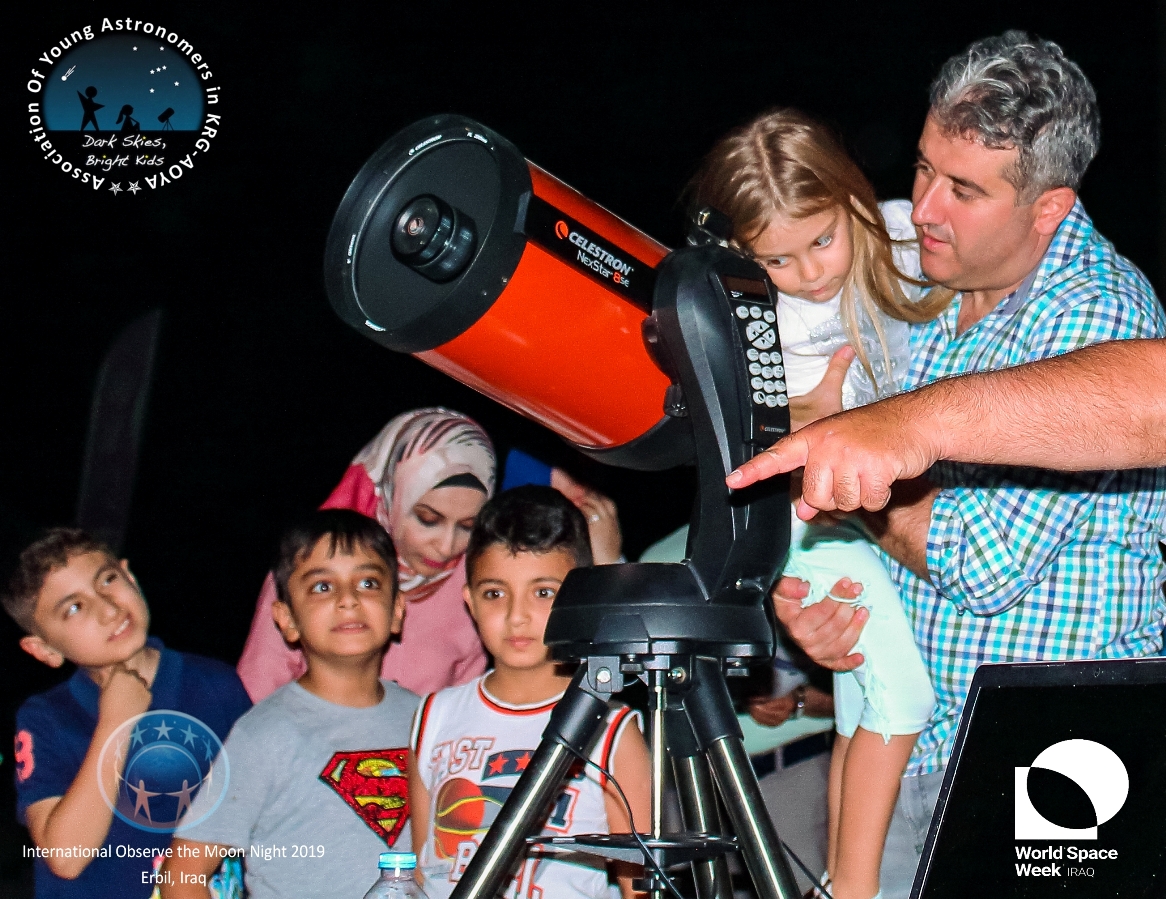 You need to be logged in to leave a comment
About Me
AWB Coordinator for the Kurdistan Region - Northern Iraq with Niga Mahmood Hasan. Eyad is the founder of the Association of Young Astronomers (AOYA) in Erbil, Iraq. He is an amateur astronomer and former physics teacher/lecturer at multiple international schools and institutes in Erbil. AOYA's goal is to educate school kids and the public in the Kurdistan Region (northern Iraq) about astronomy and related sciences to help people better understand and appreciate the world around them. This vital knowledge will help youth and adults accept religious, political, social and cultural differences.