Report
International Observe The Moon Night 2019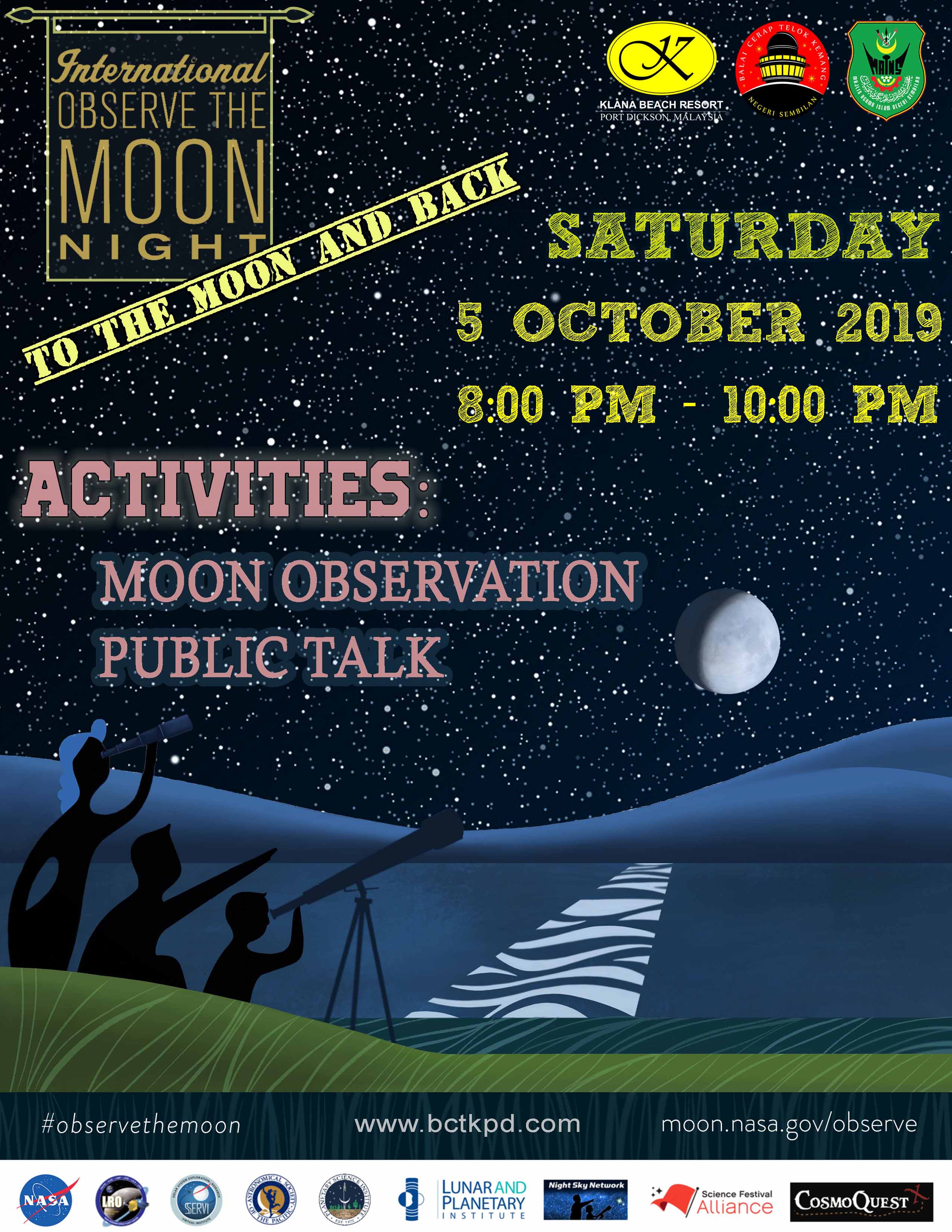 October 5, 2019, Malaysia – Telok Kemang Observatory held a program to celebrate International Observe The Moon Night 2019 with our local community. The theme is "To The Moon and Back" which highlighted on the 50th anniversary of Moon Landing.
The program start around 8:00PM MYT with with open talk by Assistant Manager of Telok Kemang Observatory, Muzamir Mazlan at PASMA Night Klana Beach Resort Port Dickson (Night-Market Dinner Style). The talk includes the topic about basic exposure about moon landing. Next year astronomical calendar also has been discuss with the public. Muzamir Mazlan also gave a talk about incoming 26th December 2019 Partial Solar Eclipse that can be seen from Malaysia. Moon observation only can be held for awhile due to cloudy sky.
You need to be logged in to leave a comment
About Me
Telok Kemang Observatory is located at Port Dickson, Negeri Sembilan, MALAYSIA. It is fully operational in 2012 and the only observatory with modern facilities at Malaysia that open to public according to it's aim and goals to encourage public with astronomical knowledge.
Contact
Location:
PORT DICKSON, Negeri Sembilan
Malaysia