Report
The Transit of Mercury in Erbil
AOYA has organized an astronomy activity at the Danielle Mitterand French School of Erbil on the morning hours of Monday, November 11. Unfortunately, the transit was visible only after 3:40 pm local time, it was not possible to carry on with any visual observation. Our team has given a 2 hours presentation tackling this rare astronomical event followed by a Q & A session. The feedback we received from the school management showed a very successful and informative event that was highly appreciated by students and the school's teaching team alike.
We installed a telescope indoor and students were encouraged to investigate and try understand how they work. It was noticed that students have showed great interest in telescopes, a promising sign for initiating astronomy enthusiasts in the region.
Online observation from home was enforced and all were encouraged to seize the opportunity that won't occur again until the year 2032!
Eyad S. Khailany
Niga M. Hassan
AWB National Coordinator
Kurdistan Region of Iraq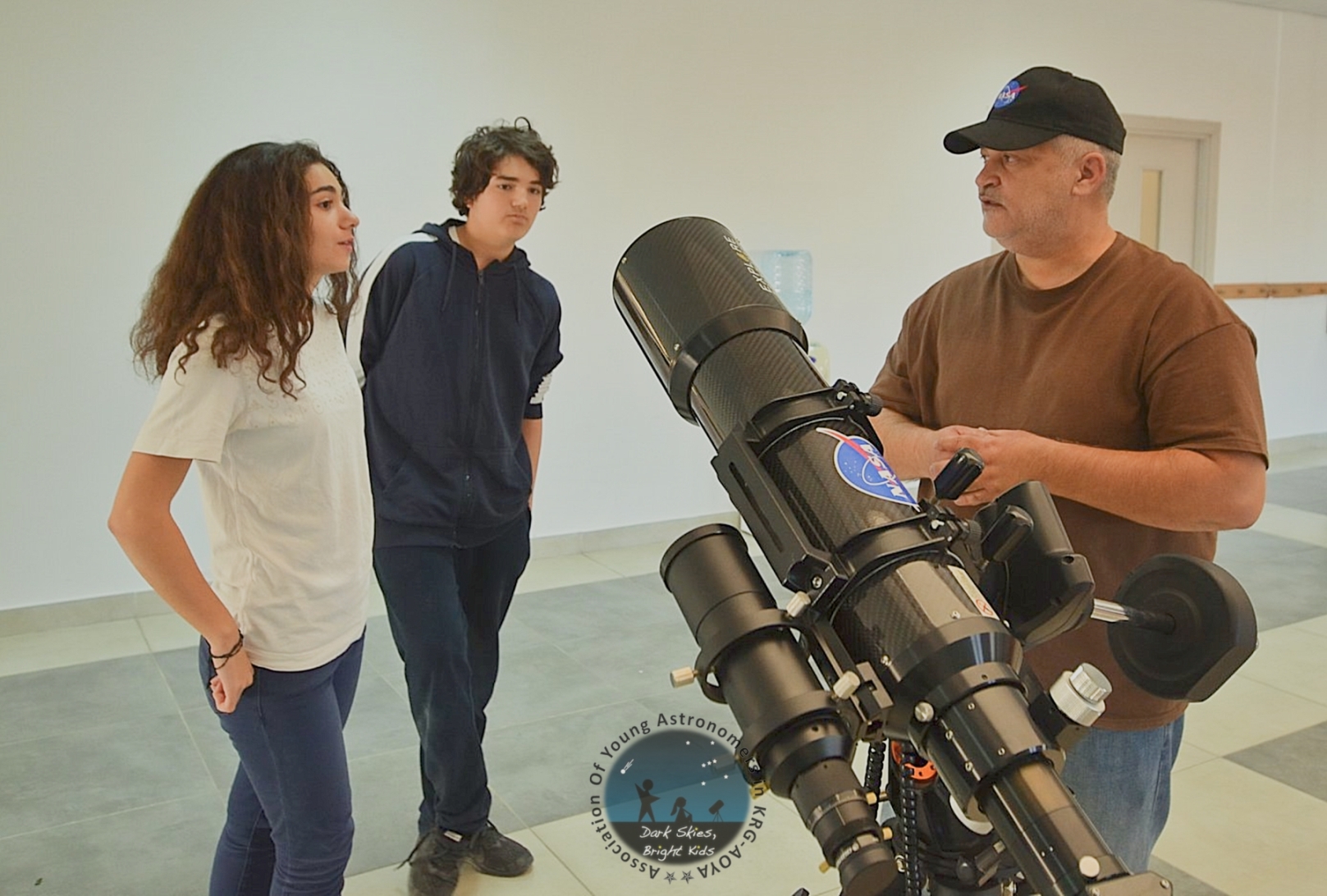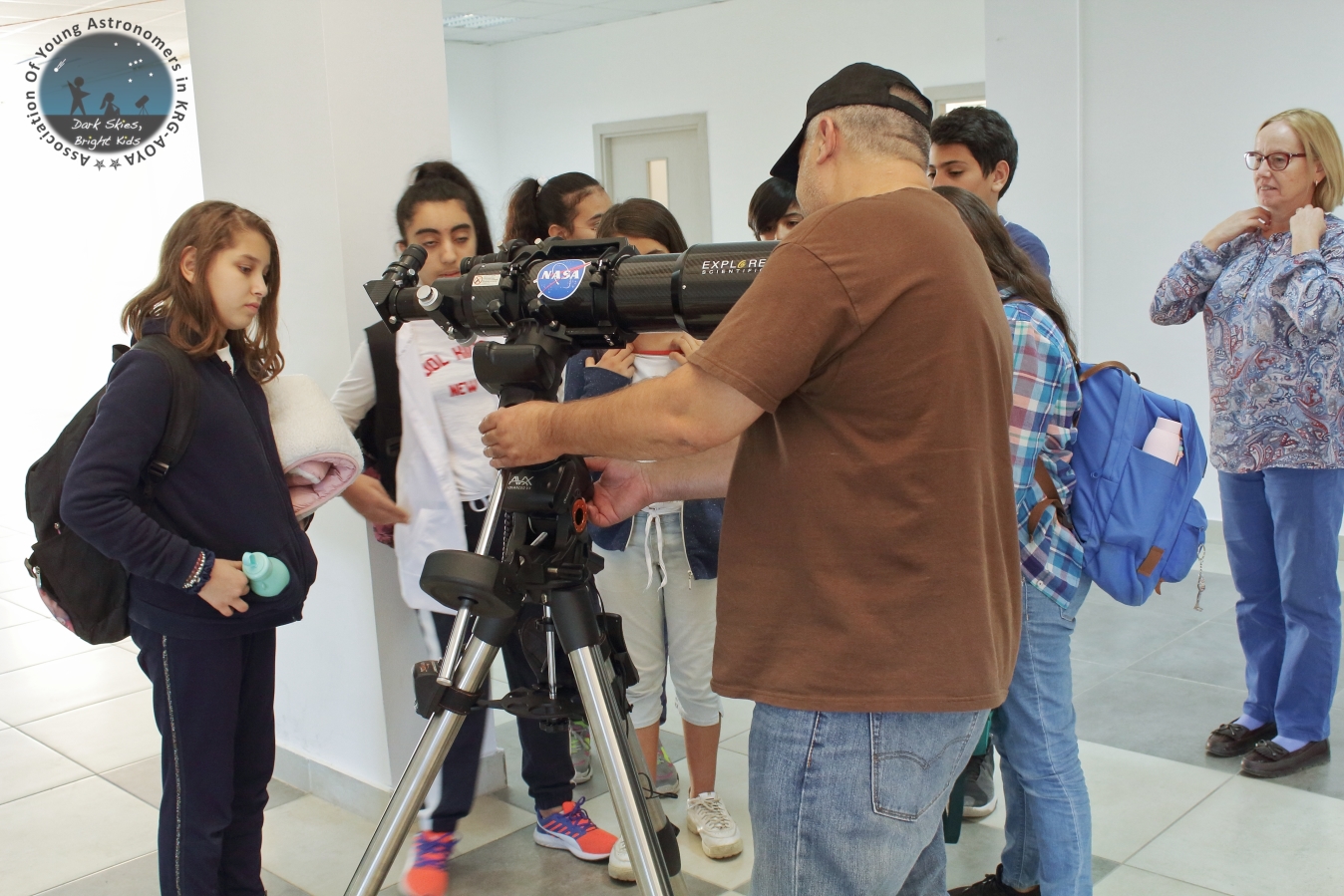 You need to be logged in to leave a comment
About Me
AWB Coordinator for the Kurdistan Region - Northern Iraq with Niga Mahmood Hasan. Eyad is the founder of the Association of Young Astronomers (AOYA) in Erbil, Iraq. He is an amateur astronomer and former physics teacher/lecturer at multiple international schools and institutes in Erbil. AOYA's goal is to educate school kids and the public in the Kurdistan Region (northern Iraq) about astronomy and related sciences to help people better understand and appreciate the world around them. This vital knowledge will help youth and adults accept religious, political, social and cultural differences.