THANK YOU to all the wonderful people who have contributed to Astronomers Without Borders'
Telescopes to Tanzania Indiegogo Campaign. You are making a real difference!

Contributors
alphabetical by name as given (usually first name)
Abigail Ohl
Abraham Shibl
Adrian Michalski
Alan Gould
Aldo Ortiz
Aleta and Walt Chossek
Alex Nairn
Alexandra Andrei
Alexandra Parmentier
Alicia Tucker
Amelia Nakanishi
Amy Ohrstrom
Andee Sherwood
Andrea Lundy
Andrew Green
Andy Wagner
Angelina McMillan-Major
Angie Lofthouse
Antoine O'Bannon
Apoorva Kulkarni
Ariel Berthel
Ariel Gutierrez
Ariel Waldman
Audrey Fischer
Azael del Rosario
Barbara Black
Ben K. D. Pearce
Benjamin Knispel
Bill Wood
Bobby Bouten
Brian Ellis
Brian Peterson
Brooke Santos
Cadence Aaron
Caitlin Dare Mallory
Camden Kitchens
Caolán Mac An Aircinn
Carmen D. Wiseman
Carol Lainof
Cheyenne Bradford
Cindy Thompson
Cody James Collier
Cody Milne
Corey Belanger
Cristián O. Gonzaléz
Damian D. Olejarski
Damian parks
Dan Cwiak
Darren Enns
Darren Kelly
David Berger
David K. Voigts
David Kessler
David Romer
David Spelmam
Dawn Wickenden
Deanna Barlow
Debbie Hartfield
Deborah Scherrer
Denzel Ignacia
Dereck Urbanowski
Diana Bryant
Diane Voit Wisconsin USA
Dominic Poznic
Donna Catterick
Dumon Gael
Ed Stodola
Eduardo Sandoval
Eirian Humphreys
Eli Yellow Bear
Elizabeth M Goggins
Ellen Schwartz
Ellie Grondwalski
Ethan Davenport
First Lutheran Church in Lincoln, NE
Franck Marchis
Fred Thomas-Breitfeld
Fred Brehm
Gabriel Adams Gardner
Gary Garb
Gary Lazich
Gary Mooney
Geoff Wyatt
Greg Taylor
Gustavo Gomez
Hannah E. Tanquary
Haylee Archer
Helen Minchin
Helge Bjørkhaug
In memory of Terra Wigh
Jacob Jett
Jacob Stephens
Jake Mostad
James Cousins
Jan Larres
Janeisy Pulido
Jason Matthews
Jeff Setzer
Jeff Williams
Jennifer Rosa
Jeremy Guay
Jessica Russell
John and Diane Loppnow
John Weaver
Johnson Insurance, Racine WI
Jonatan Stelmak
Jordan Masson
Josh Draper
Juan Maldonado
Julie A. Starks
Julien Wickramatunga
Kandis Ferdinand
Kat Kinzer
Katherine Burgert
Kathryn Keyes
Katie Ames
Kaylia
Keith Tipton
Kenneth Fischer
Kerrie Dougherty
Kevin Fisher
Kevin Johnson
Kieran Hall
Kimberly Warr
kin kei chan
Larysa W
Laura R. Vago
Lauren Cassidy
Lavanja Thavabalasingam
Lewis Senior
Liam Kennedy
Liam McBride
Lilah Holywell
Linda Cooper
Lisa and Graham Harvey
Lisa Anderson Mann
Lisa Johnstone
Loïc Rossi
Lodwig Family
luke Tuskes
Mac An Aircinn
Marc Watson
Marco Jaß
Marco Moser
Margaret McCrea
Margie Corp
Maria L. Villarreal B
Mark Eden
Mark Mulhearne
Mark Schmidt
Mark Warkentin
Mark Watson (Cosmic Voyagers)
Mark Watson (Cosmic Voyagers)
Martin Rasmussen
Mason Hobbs
Mason Ng
Matt and Amy Ruehle
Matt Fone
Matt Schwartz
Matthew
Matthew Cichocki
Matthew Hurley
Meg Roser
Megan Small
Meru Committee of the Greater Milwaukee Synod
Michael Cotronea
Michael D Anderson
Michael Lanuzo
Michael Parker
Michael Rutkowski
Michael Whittemore
Mike Brown
Miraz Jordan
Nahid A.Kermani
Nathan Merton
Nebraska Star Party
Nicole Gugliucci
Ozlem Yildiz
Paul Sauve
Pedro Russo
Phillip H. Solomon
Priti Dhiman
Rachel Stensmyr
Ranko Prozo
Richard and Linda Staats
Rob Cruickshank
Robert Minchin
Robert Pearce
Ron Woods
Rosario Gru
Ryan Carney
Ryan Lammers
Ryan Miller
Sacha Mercier
Sam Todd Lankford
Sanne Plomp
Sara Lynn Smith
Sarah Brooks
Sebastien Guillot
Shiho Koumura
Spacefund
Stavros Dimitrakoudis
Steffen Roecker
Steve Nerlich (Cheap Astronomy)
Steve Pryde
Stuart Pullinger
Sue and Bruce Nelan
Tao Prem
Tavi Anne Greiner
Taylor Donnelson
Theodore m Garver
Thomas Morris
Thomas Neff
Thomas Orzechowski
Tobias Herz
Tom
Tom Bryan
Tom Grobengieser
Tracy Apps
Trevor Sproston
Tyler Laabs
Venus Chintala
Victoria Hossack
Vincent Westerhof
Wayne Milsted
Xavier Cyprian
Yong Ruehle
Zachary Denmeade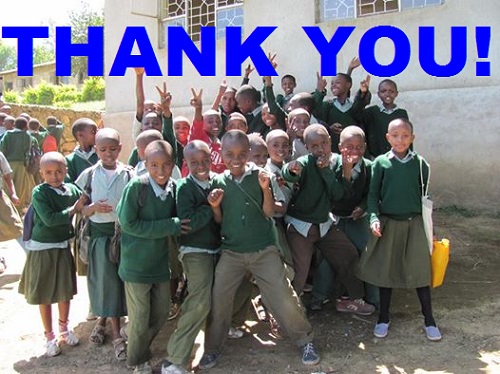 THANK YOU also to the contributors who have chosen to remain anonymous or not appear on the Thank You Wall.

If you have made a donation and your name is not on the wall and you would like it to be so please contact christie@astronomerswithoutborders.org and we will add you.
There is still time to donate and help us reach our goal. To donate please visit our Indiegogo Page.