Report
ASE2016 - XXIX Planetary Congress - Community Day in AUSTRIA
The Association of Space Explorers (ASE) brought together astronauts and
cosmonauts from 37 nations here in Austria. HERE an overview about the participating astronauts, cosmonauts and taikonauts.
Today many big public events during the ASE-Community-Day took place all over Austria. These events are organized by OEWF(Austrian Space Forum).
A major focus is on inspiring the next generation of explorers in STEM subjects. In particular, school visits and the interaction with young professionals –which were carefully prepared by preceding projects- are a central element of the ASE 2016. Traditionally, space exploration also offers a leverage for gender topics and is known to encourage a more balanced gender diversity on the STEM fields.
During the Community Day itself, the astronauts will split into small groups and visit various locations across Austria, visiting schools and universities, encouraging representatives of the industry to consider space activities, meet and greet regional and local decision makers and opinion leaders whilst enjoying Austrian hospitality and visiting key locations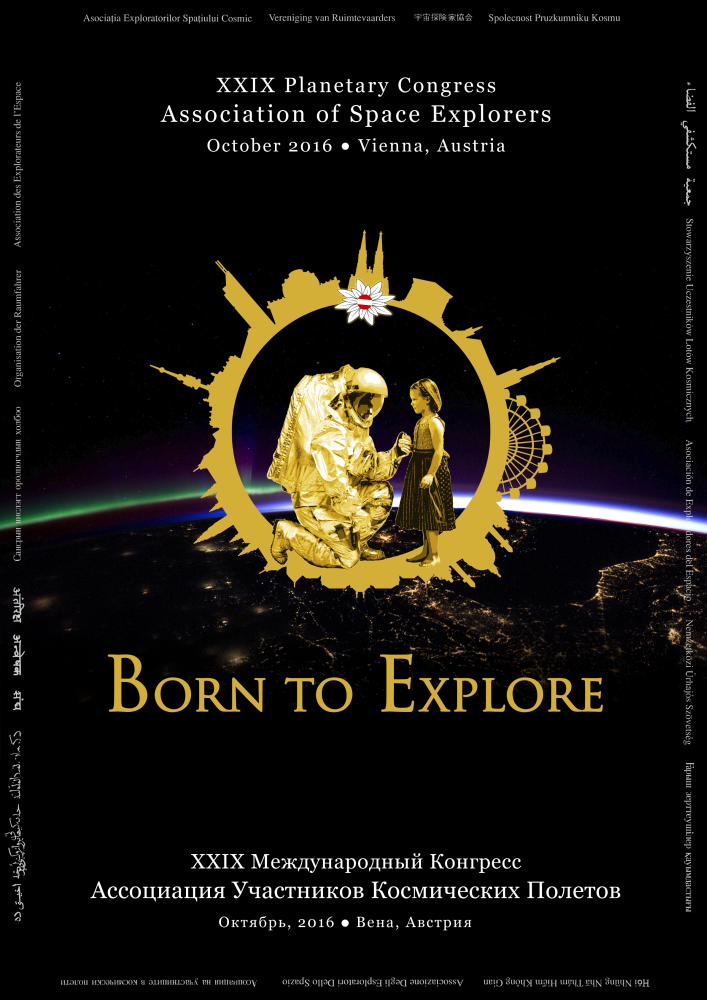 The congress is hosted by Austria's cosmonaut Franz Viehböck ....


... in cooporation with Austrian Space Forum who's project manager is Dr. Gernot Grömer, a member of our local Astronomical Society of Linz (LAG)
Today I joined a very private event, organized by ÖWF, in Marchtrenk (Upper Austria) with 2 astronauts. One highlight of this event was a talk about Johannes Kepler and his big importance to space flight. Erich Meyer an Kepler-expert of our society introduced to the importance of Kepler's laws. Ernst Messerschmid (Germany) and Rick Hieb (USA) the two astronauts and others had a look to the original Johannes- Kepler-writings offered by Dr. Rudolf Lindpointner from OÖ. state library. Besides this there have been some very interesting lectures about satellite techniques and the use of the datas for environmental projects but although for humanitarian services, for example collaborations with "Medicines sans Frontieres".

Following some picts: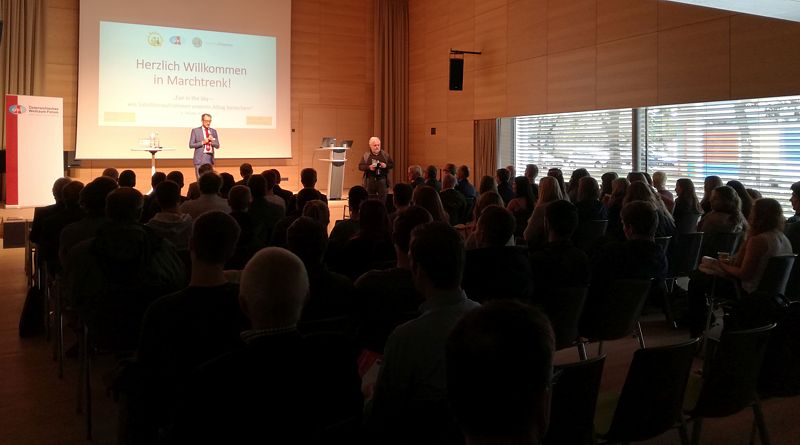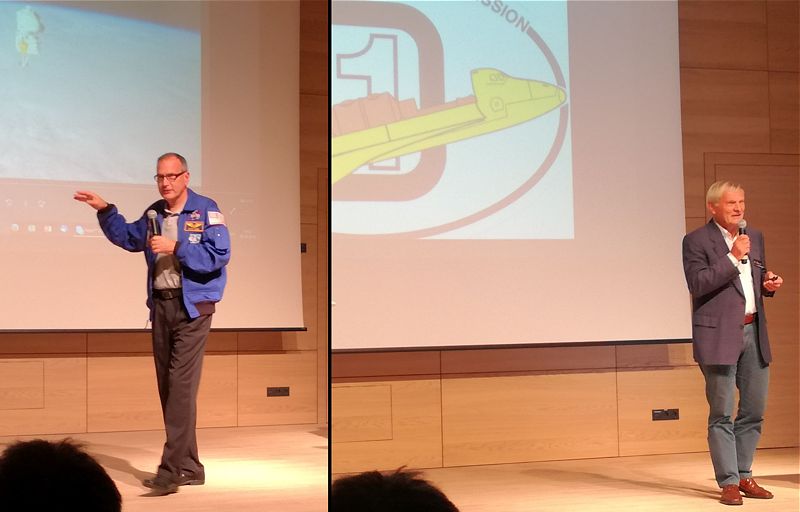 Left Rick Hieb (USA) and right Ernst Messerschmid (Germany), talking about their personal space experiences.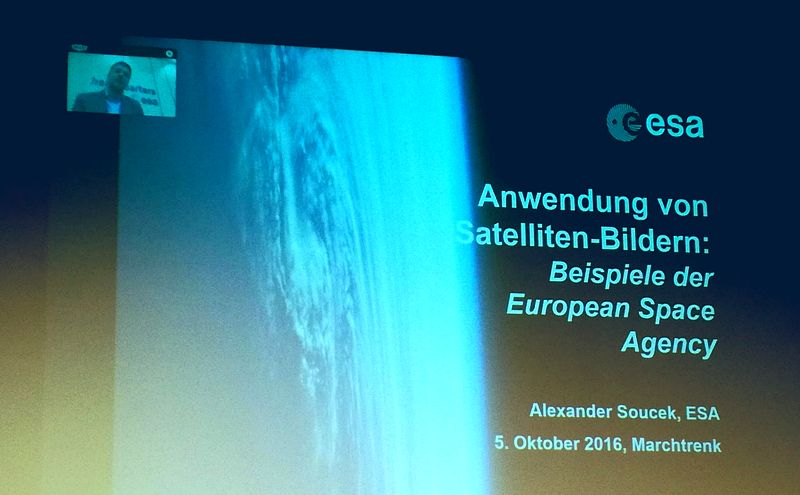 In between we had a remote lecture via Skype from ESA (France) to Austria. Alexander Soucek talked about ESA-satellite-applications.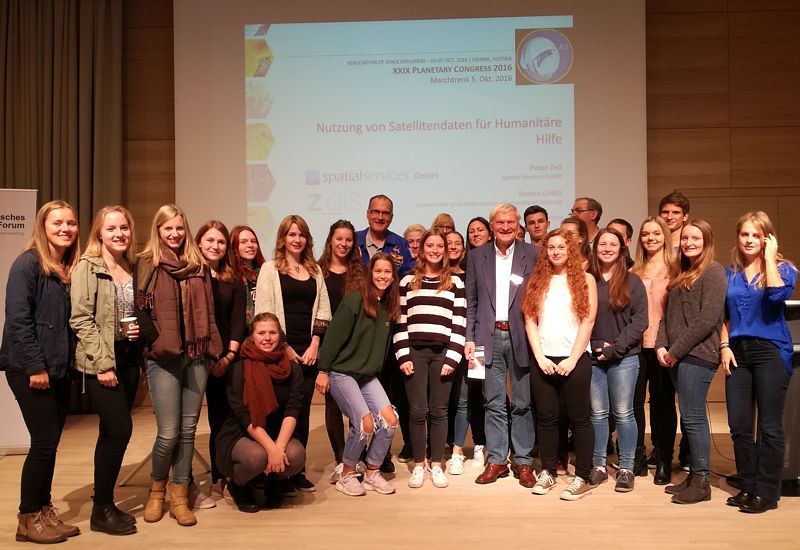 Of course young students took the chance to get a picture with "their astronauts" ....
... who answered patiently every question !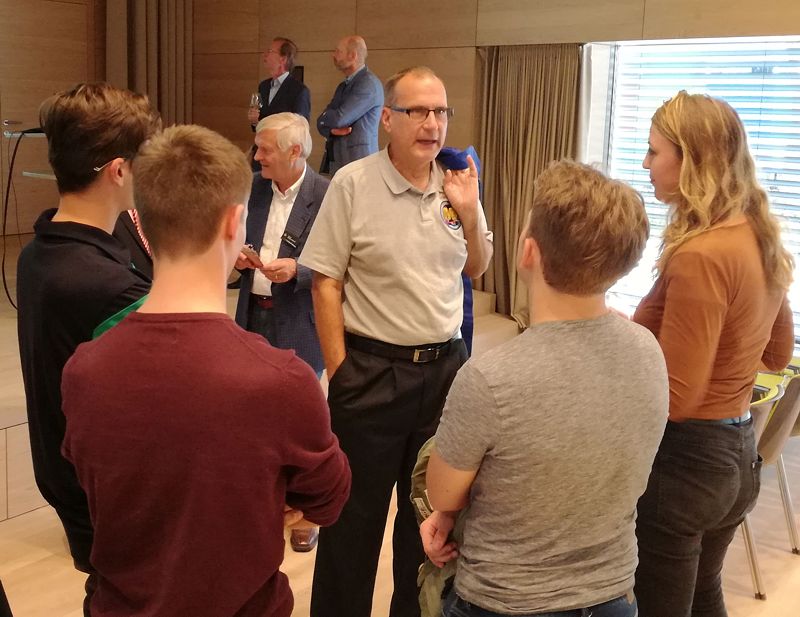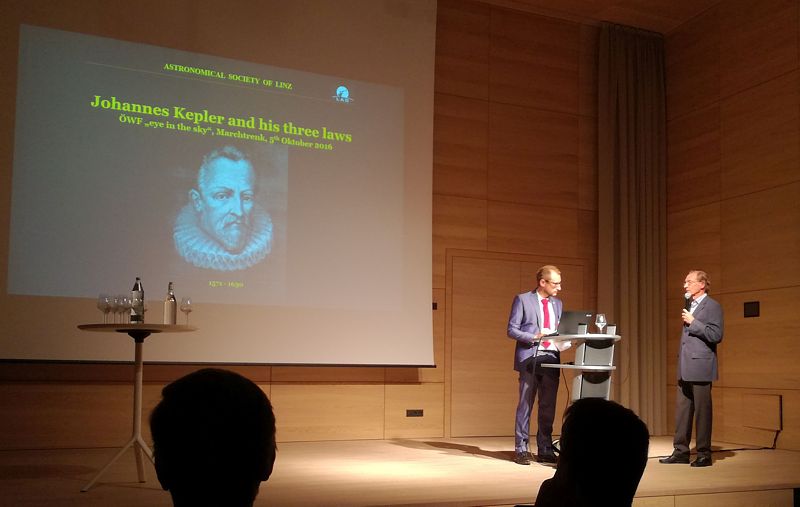 Erich Meyer from our society talked about Johannes Kepler and his 3 laws, which opened definitely the door to space !
The presentation of the original "Rudolphine tables" by Dr. Rudolf Lindpointner followed.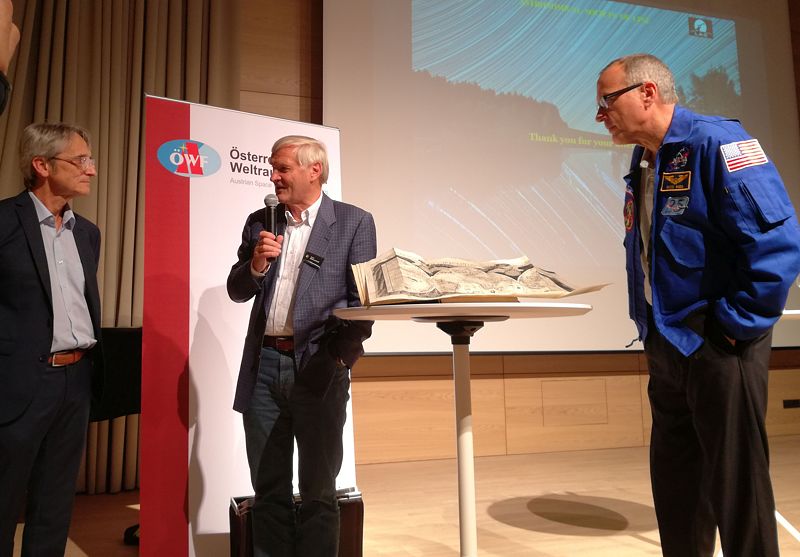 Rick & Ernst and others have been very interested in this old writings. For me it was amazing to see my small hometown Linz in such an old world map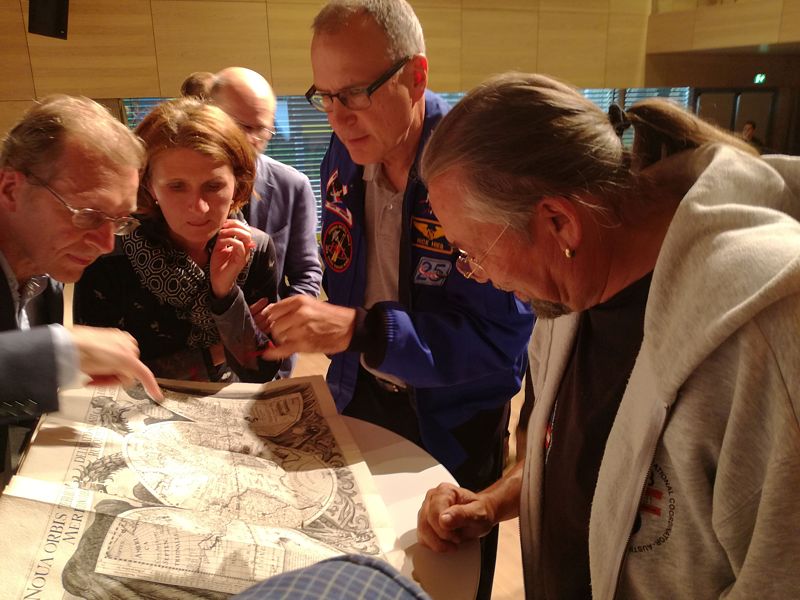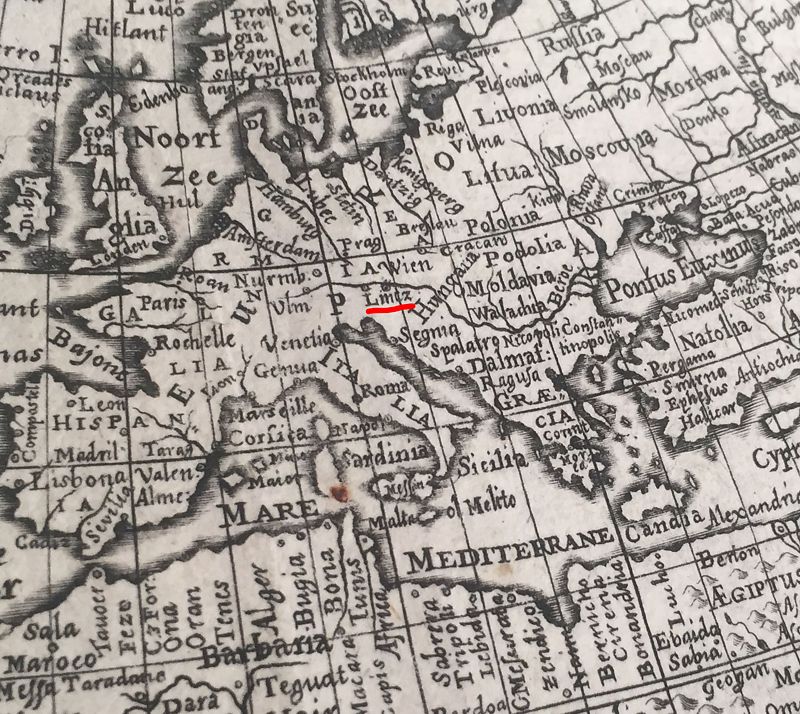 Last but not least a group picture with Rick Hieb and some of my friends from our society.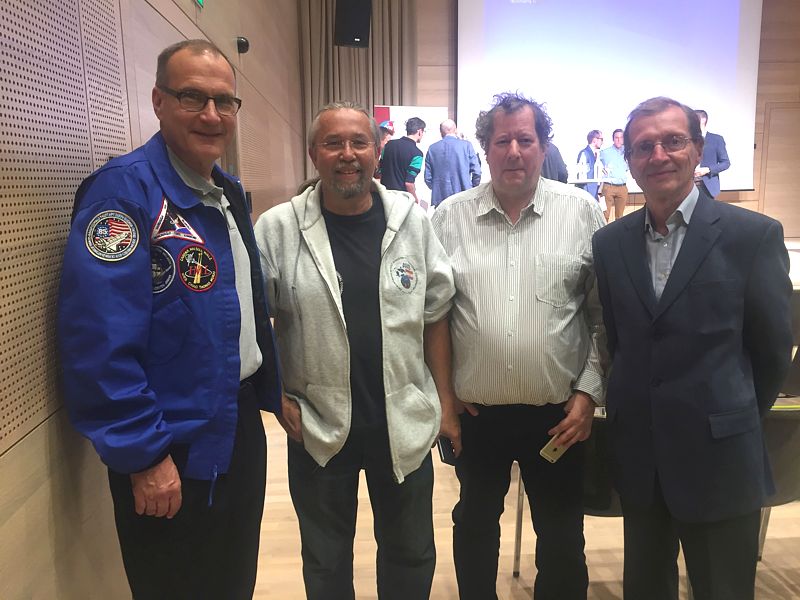 ... and following Rick & Ernst and all attendant members of Linzer Astronomical Society.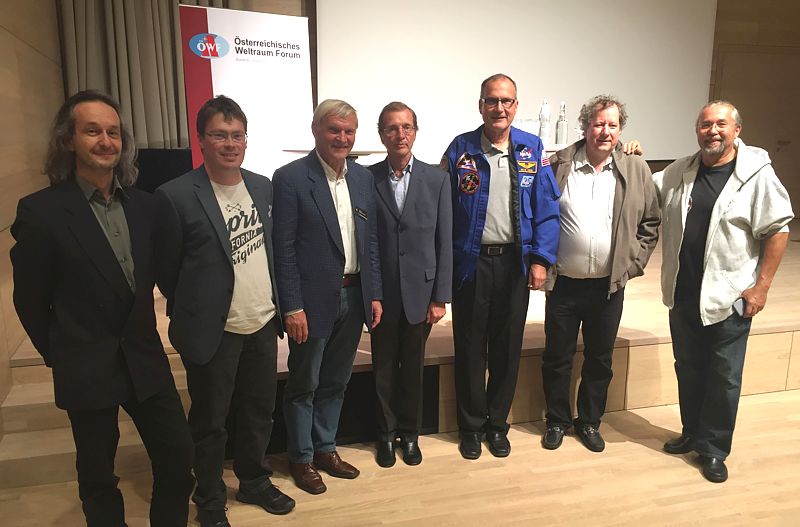 From left to right: Herbert Raab, Günther Truhlar, Ernst Messerschmid, Erich Meyer, Rick Hieb, Günther Martello, Johannes Stübler
J O H A N N E S S T U E B L E R
Ambassador and National Coordinator AUSTRIA
of Astronomers Without Borders - AWB
http://www.astronomerswithoutborders.org
TWAN-Austria event coordinator
http://www.twanight.org
National Organizer Sidewalk Astronomers
http://www.sidewalkastronomers.us
Member of LAG - Astronomical Society of Linz
http://www.sternwarte.at
Fellow of the Royal Astronomical Society
http://www.ras.org.uk/
Charter member of A4E - Astronomy for Education
http://www.virtuelleschule.at/a4e
Associate of the IAU Division Commission C2
http://iau.org/administration/membership/associate/15957/
Consulter - Project "Keplarium"
http://johannes_stuebler.public1.linz.at/keplarium/keplarium_en.html
About me:
http://johannes_stuebler.public1.linz.at/autor.html

You need to be logged in to leave a comment
About Me
Something more about me HERE: http://www.astronomerswithoutborders.org/national-coordinator-spotlight/29-about-awb/organization/1062-nc-spotlight-joe-stuebler.html