Report
Late flashback - AWB@IAU-GA2018 in Vienna
Better late than never following some pictures and notes to remember the XXXth General Assembly, August 20-31, 2018. As part of a nice collaboration between professional and amateurastronomers I had the pleasure to assist at the ÖGAA-booth during the IAU -General Assmbly for some days.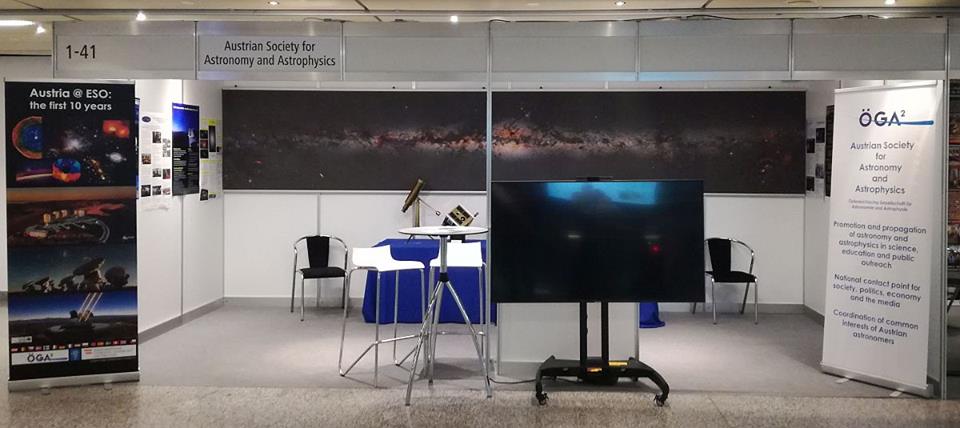 The ÖGAA booth was arranged by professional and amateurastronomers together - the 6m wide image of milkyway in the background was done by Erich Meyer an amateur of our astronomical association.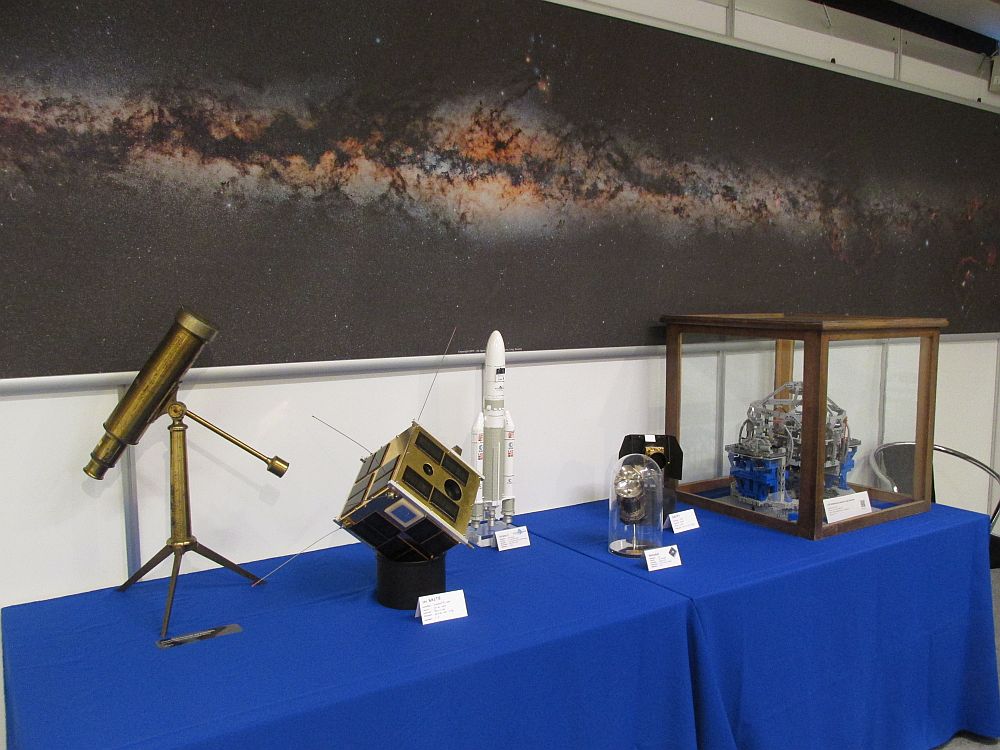 There I had the pleasure to say welcome to many famous people and astronomers around the world .....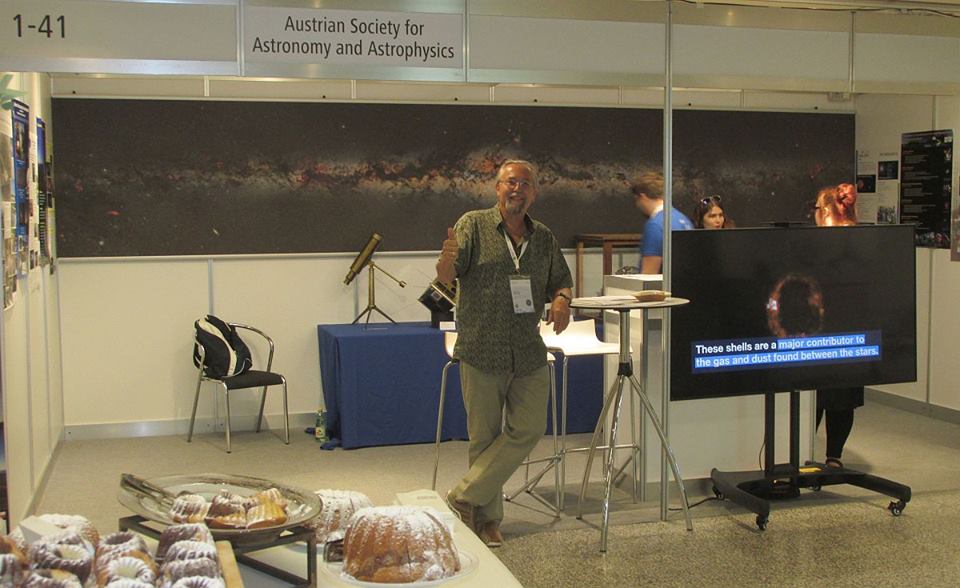 ... for example Mike Simmons who gave a lecture during IAU Focus Meeting 14 .....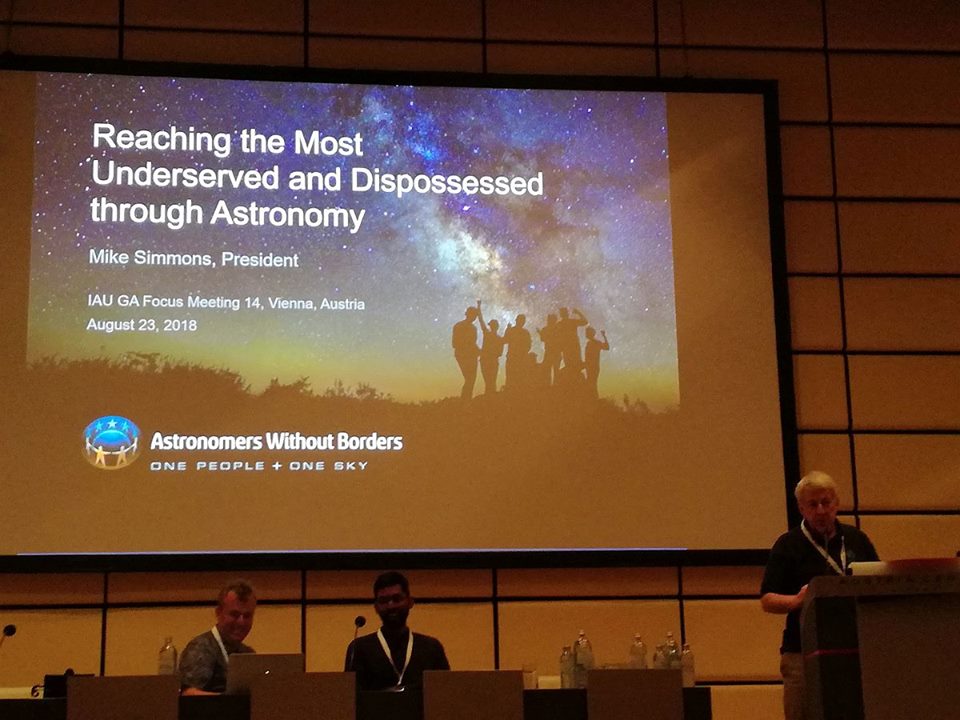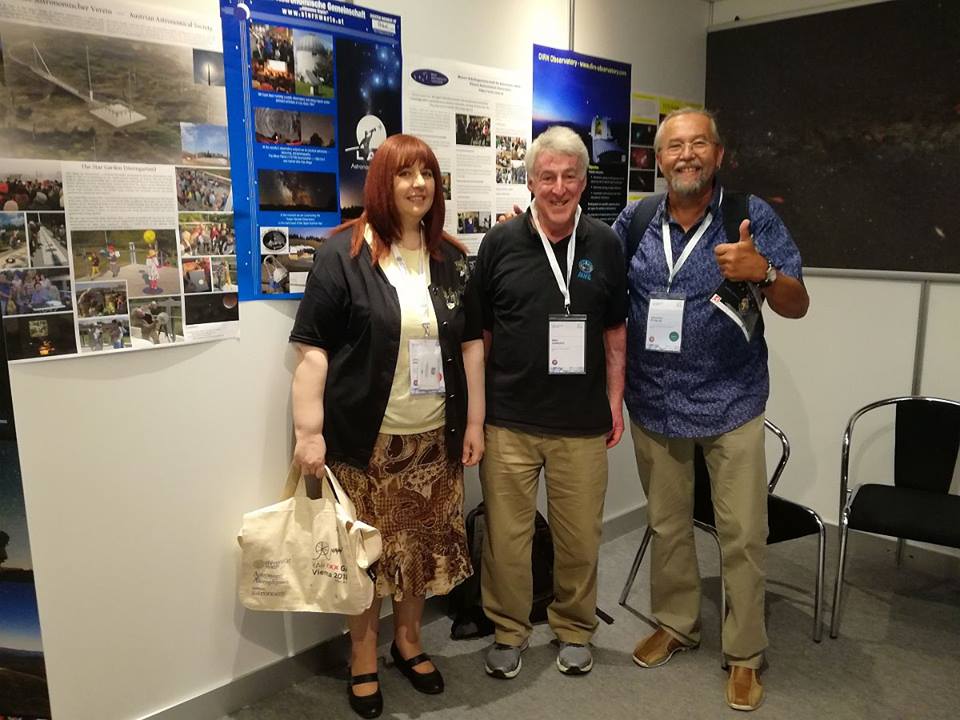 ... here together with Liliana Gracanin the National Coordinator of Serbia.
to be continued & finished soon

You need to be logged in to leave a comment
About Me
Something more about me HERE: http://www.astronomerswithoutborders.org/national-coordinator-spotlight/29-about-awb/organization/1062-nc-spotlight-joe-stuebler.html